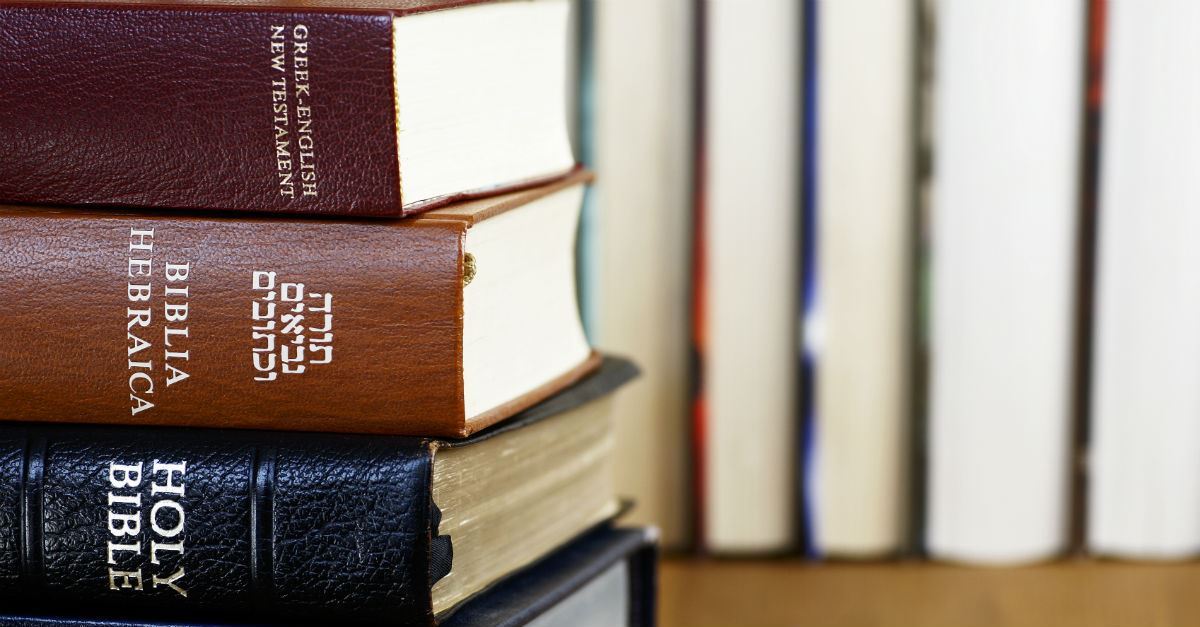 I haven't blogged much in the past couple of years, but I have been writing. I figured I can always throw up on here my Pastor's Desks that I write up every other week for our church bulletin. So here's last Sunday's Pastor's Desk with some additional links.
[Context: the week before I had preached on 'The Bible' as part of our Church's 'On Firm Foundations' sermon series. During the sermon I made a tangential point regarding Bible translations, and warning against a particular "translation": The Passion Translation. Links regarding that at the end.]
——
William Tyndale was martyred in 1536 for translating the Bible into English. We owe so much to this man who made the Bible readily available to the masses. Even today, some two thirds of the English Standard Version contain the original words and phrases translated by Tyndale!
Since then there has been an explosion of different translations of the Bible and praise God for that! Multiple translations are a gracious gift from our God – giving us translations that are easy to read (even for children), and translations that help us grapple with what was originally written.
Translations fall into three main categories. There are word for word translations that seek to give an accurate translation of the original scripture manuscripts. Examples include the New American Standard Bible (NASB), the English Standard Version (ESV) and the old King James Version (KJV).
The second category of Bibles are thought for thought translations. As indicated in the name of the category the translators have attempted to bring the thoughts and intentions of the authors to light. This usually requires more interpretation by the translators. Examples of these Bibles include the New International Version (NIV) and the New Living Translation (NLT).
The final category of Bibles are paraphrases. These are much looser translations, usually aimed at ease of reading or those whose English is a second language, giving you a very general sense of scripture. Examples include the Contemporary English Version (CEV) and The Message (MSG).
While it may seem bewildering that there are so many translations, we should rejoice that the Bible has been translated by godly people throughout the ages to give God's people, of all reading levels, access to God's Word.
At SLE Church we use and highly commend the ESV. Translated by a faithful committee it is a word for word translation which balances accuracy with readability. Having an ESV open in front of you while we're studying the Bible or listening to sermons will help us all grow in knowing what is said, how God's Word is to be read, and what God is asking of us in that text.
——
Additional links:
George Athas reviews 'Song of Songs'. Rev Dr George Athas is Director of Postgraduate Studies at Moore Theological College and Lectures in Old Testament, Hebrew and Church History. The first line of this review says it all, "This translation of the Song of Songs is truly awful."
Andrew Shead – Burning Scripture with Passion: A Review of The Psalms (The Passion Translation). A long, detailed review from Themelios. The abstract gives a fair summary:
Brian Simmons has made a new translation of the Psalms (and now the whole New Testament) which aims to 're-introduce the passion and fire of the Bible to the English reader.' He achieves this by abandoning all interest in textual accuracy, playing fast and loose with the original languages, and inserting so much new material into the text that it is at least 50% longer than the original. The result is a strongly sectarian translation that no longer counts as Scripture; by masquerading as a Bible it threatens to bind entire churches in thrall to a false god.
Got Questions site – a generally helpful apologetic site – has a short and helpful critique of The Passion Translation with some examples of other Bible translations vs what The Passion has attempted.